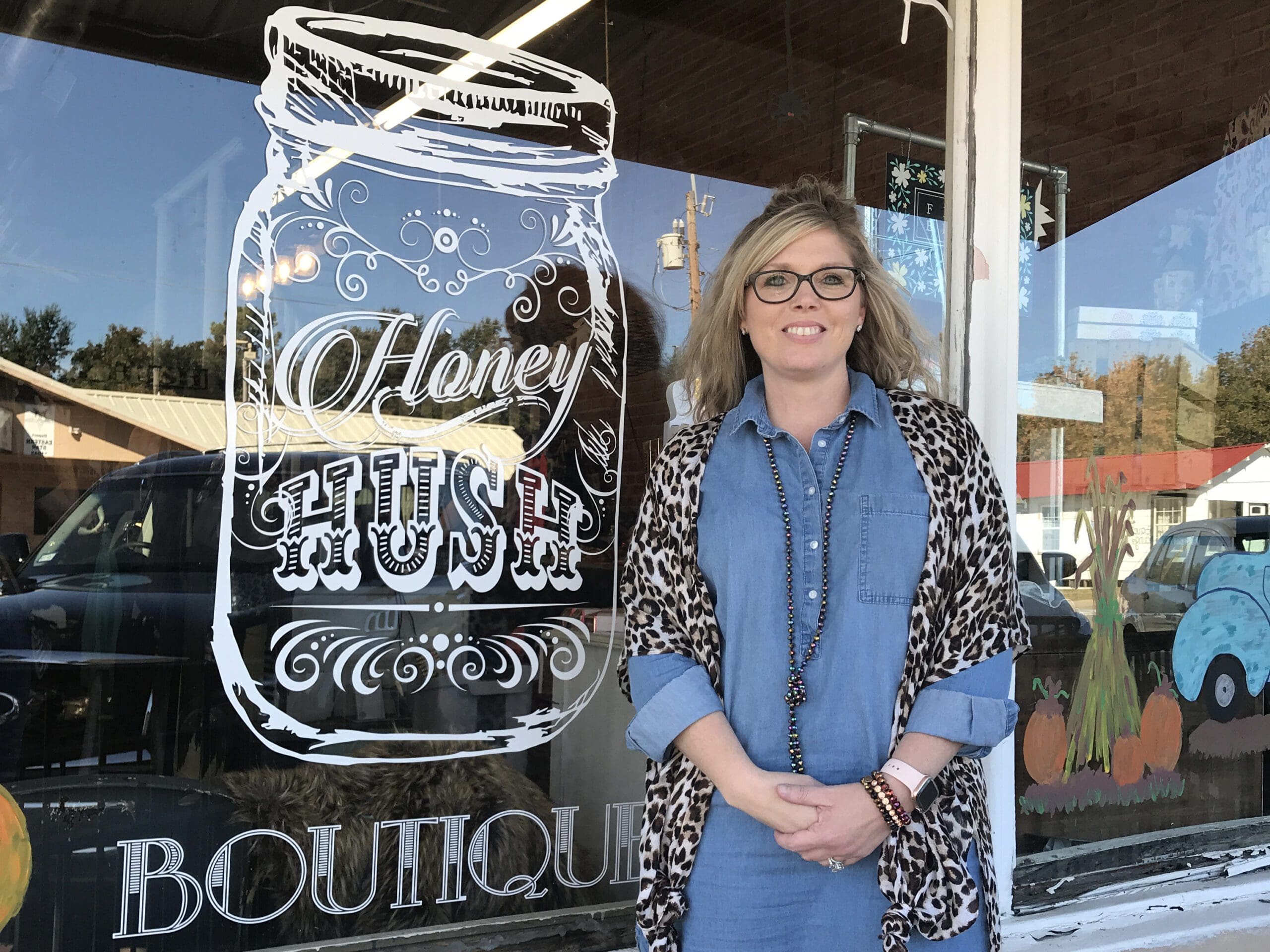 Adaptation, Preparation and PPP Loan: Secrets to Honey Hush's Success
The Paycheck Payment Protection loan program has given some much needed assistance to small businesses across the country.
For one small business in Texas, the PPP loan brought relief, but it has only been part of what has served to keep the business running through the COVID-19 shutdown.
Shelly Evans, owner of Honey Hush Boutique in Bogata, Texas, said the process to get the PPP loan wasn't an easy one. She said going through her local bank helped in securing the loan.
Having heard that funds would soon be available, Shelly prepared the paperwork ahead of time. When the bank was finally allowed to open the application process, she turned her paperwork in within a couple of hours.
So did many, many others, which produced a huge burden for the small bank, Shelly said. As a result, it was nearly a week before her application was formally submitted to the government PPP loan program.
After that, it took about another week to hear the results — she got the loan.
Per the loan requirements, 75% of the money will go to employee salaries. About 15% of it has been used for inventory to keep the business flowing, and the rest will be used for miscellaneous expenses.
Shelly said she was grateful for the loan, because things were looking bleak in the beginning of the shutdown.
"At the start, it was very concerning," she said. She prepared for a worst-case scenario, including cutting back hours or laying off staff until the crisis was over. But the loan and a "whim" helped save her business.
As the virus began hitting states in the U.S., Shelly didn't just look at what normal inventory they would need, but also what customers might want or need in the future as the virus spread.
"On a whim, I bought masks, and it just went crazy," she said. The masks sold rapidly. She also stocked up on hand sanitizer, which quickly became a big seller as well. Then, she got an idea.
"I had a vender that had these great headbands," she said. She came up with a way to adapt the headbands for those wearing masks. She said her mother helped sew buttons on the headbands so that a mask's elastic could go over the buttons instead of behind the ears, saving the wearer ear pain after prolonged use.
"We've sold hundreds of the headbands," she said. Hand sanitizer has also been a big seller, but people also are buying clothing.
As the COVID-19 virus began to spread across the U.S., Shelly decided to err on the side of caution. She closed the doors of her boutique to the public.
"We closed a good week or two before anyone around us," she said.
But that closure didn't mean her business was shutting down. Instead, she used the tools she already had in place, and adapted to utilize others.
Honey Hush already had a website, a Facebook group and a Facebook page. Shelly used the Facebook pages for advertising and allowed online ordering through the website. But they would need more than that to make it through the crisis.
That's when she came up with a unique plan for a clothing and gift boutique: Curbside pickup.
The concept isn't unusual for restaurants, and grocery stores that have been delving into the service in the last year or two. But few boutiques offered such services. Still, the strange times warranted thinking outside of the box, so that's what Shelly did.
And it worked.
Local residents were able to place orders online and arrange a time for pickup. The customer drove up, and an employee would bring out the customer's order within a few minutes. The idea was an instant success.
"We had four to five cars waiting for curbside pickup," she said.
Those are just some of the examples of how Honey Hush has continued to thrive despite the COVID-19 crisis — by adapting early and often to the fluid situation.
"It's looking ahead and adapting to different needs and rolling with the punches. But that's what I do," she said.
Shelly said she has had to be creative to draw locals to her website and social media pages so they know what she has and how she can provide it. She goes live on Facebook daily. They also post to Instagram and SnapChat, providing photos of inventory and items recently restocked. She uses Facebook, her website and phone calls to receive orders and set up shipping or curbside delivery.
"Never put all your eggs in one basket," Shelly advises. "Have revenue from multiple streams."
The multiple streams have allowed Shelly to keep her business, and her employees, through the crisis.
Though there is talk of state government relaxing stay-at-home orders and allowing businesses to reopen, Shelly says her doors will remain closed for now. The small town recently received its first case of COVID-19.
"It's just starting here," she said. The guidelines call for everything to be wiped down and sanitized after each customer enters or leaves the store. That's too much for her and her employees to keep up with for now while still operating the store.
"That's exhausting to me, it's exhausting to my employees," she said. "It's a risk to me and my employees, even with the sanitation."
For now, Shelly said Honey Hush will continue with its curbside and online services. Once the store does reopen, Shelly said she will likely continue the curbside service for those who want it, because it poses little problem to take an order to a customer's car.
"I think this is going to change the way that we as a people are," she said. As a result, businesses will need to adapt to "the new normal."
Shelly said she's ready for whatever will be necessary to keep her business going and to keep her customers safe.
If you have questions about the Families First and CARES Act, please see our FAQs and Small Business Toolkit.
Honey Hush Boutique is one of several businesses that have worked with Communities Unlimited. Tools and lending available to Honey Hush are available to other small businesses, from information on the latest financial assistance available to business management assistance and training. Click here for more information.