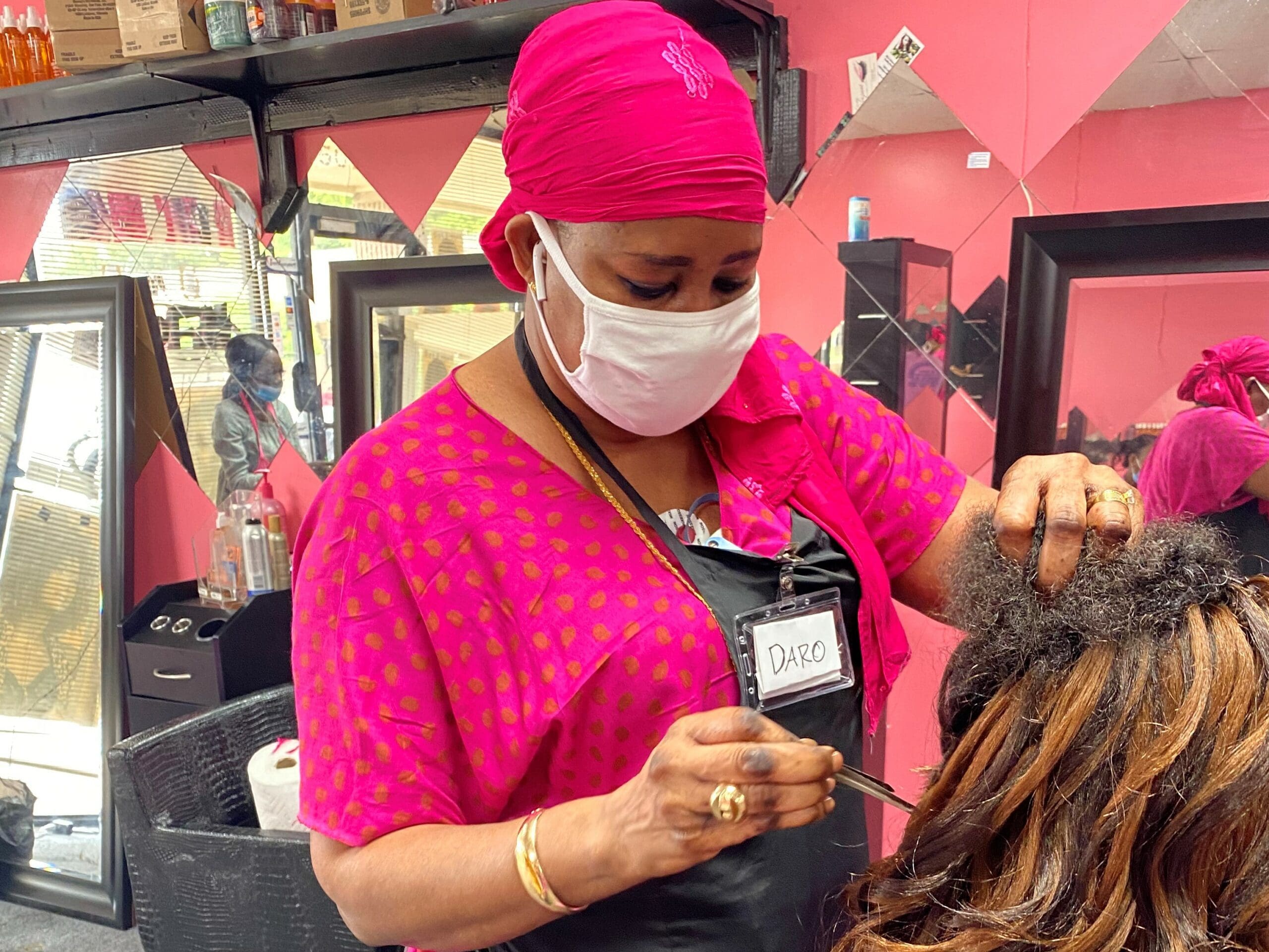 REBOOT LOAN REOPENS MEMPHIS SALON
Sisters African Hair Braiding in Memphis, TN, owned by Darou Niang, was forced to close on March 22, 2020, as part of a statewide mandated closure of non-essential businesses to prevent the further spread of COVID-19. Darou learned at the end of April that salons and other similar businesses would be allowed to re-open as long as they followed certain guidelines. The salon had been closed for over a month with no revenue coming in and would now be limited to the number of clients they could serve once they re-opened.
They applied for a Reboot Loan from Communities Unlimited. The Reboot Loan is designed especially for businesses like Sisters African Hair Braiding that require funds to jump-start their business after being forced to close or limit services because of COVID-19. Sisters African Hair Braiding was able to re-open on May 10 because they had the funds they needed to cover costs they wouldn't have been to because of lost revenue from being closed. Many of the stylists at Sisters African Hair Braiding are single mothers relying entirely on the income they earn at the salon. Darou said, "Sisters African Hair Braiding would like to thank the whole staff of CU who really believe in our story and impact that we have in our community. Without this loan, all the staff from Sisters would be hurt financially and emotionally."
Sisters African Hair Braiding opened in Memphis in 2008 after moving from New York to Atlanta and finally settling in Memphis, "We moved to Memphis and consider ourselves Memphians now due to the warm welcome from the people of Memphis and Shelby County" said Darou. The salon offers authentic African braiding and hairstyles as well as a transportation service for clients. The staff is made up of people from many different countries in Africa, including Guinea, Gabon, Senegal, Gambia and the Ivory Coast. Many of their clients have never been to Africa and ask many questions about what it is like to live there. Darou prepares traditional African dishes for her clients to try so they can experience some of the culture. Since reopening, Sisters African Hair Braiding is completely booked with a waiting list.