Farmers, With CU's Assistance, Find New Clients
By Brenda Williams
MID-SOUTH DELTA — The biggest impact seen in the COVID-19 crisis has been to businesses and their employees, with 33 million left unemployed within 3 months and more than 45 million by June 2020. Many small business owners question whether their businesses will survive.
Small-scale farmers are among those struggling to stay in business. While they follow the same business model — provide a product, sell it, make a profit, repeat — to stay open, they are unique in that they provide an essential element of life — food.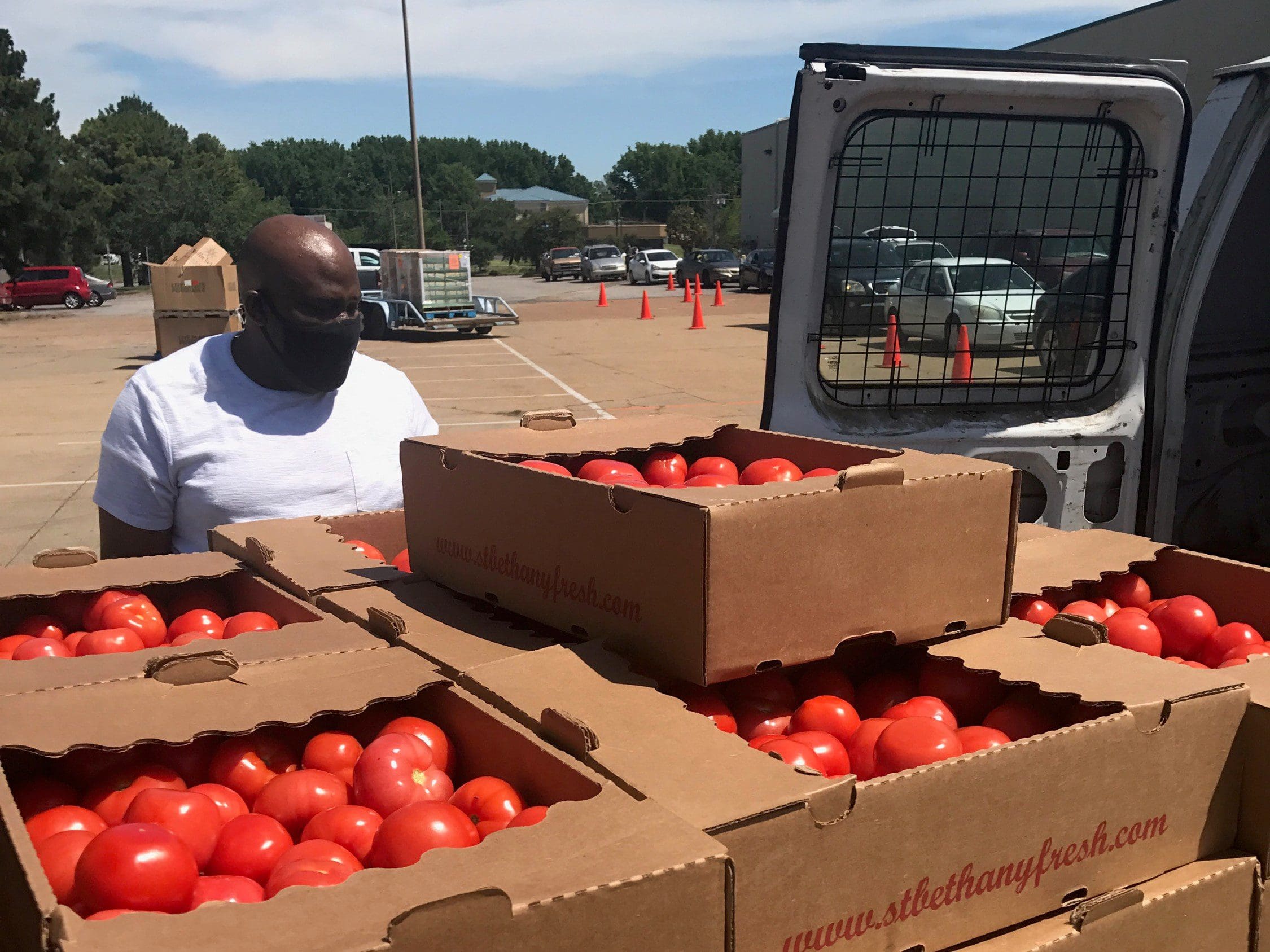 Small-scale farmers sell to local schools, restaurants and farmers markets. But with all three closed in the wake of COVID-19, farmers who have already planted and are beginning to harvest are left with too much product and not enough customers. In addition, they face concern over whether they can afford to plant in the future.
Some farmers have been donating excess crops to food banks to keep them from rotting in their fields, but it doesn't help them financially. Communities Unlimited has been working to find alternative purchasers for their products, including summer school programs that will continue to feed children, farmers markets experimenting with online ordering and grocery stores trying to keep shelves stocked. A grant from the Mary Reynolds Babcock Foundation allows CU to purchase the excess harvest from farmers and donate to a system of 23 food pantries in the Mississippi Delta.
Communities Unlimited will continue to work to guide farmers through this crisis.