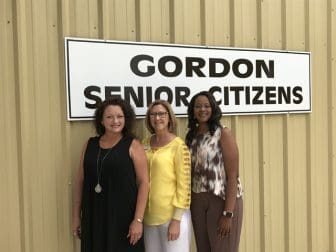 GORDON, AL — Communities Unlimited, contacted the Town of Gordon at the request of the Alabama Department of Environmental Management (ADEM) and the United States Department of Agriculture-Rural Development (USDA-RD).  CU first met with the Mayor Shana Ray and the town clerk, Lorie Mack in April 2019. While assisting with the preparation of compliance reports, CU found that the town needed more support.
The town was struggling financially. CU staff completed a rate analysis that made it clear the town needed to increase rates for both the water and wastewater systems to sustain them. The rate adjustment has improved the financial position of the utilities' enterprise fund balance.
To improve financial monitoring and reporting, the Town of Gordon purchased the QuickBooks program. CU staff trained the town clerk on Quickbooks and town employees on basic accounting and financial record keeping. They are now on the road to financial sustainability. "You go beyond the call of duty to help the town," said Mayor Ray.