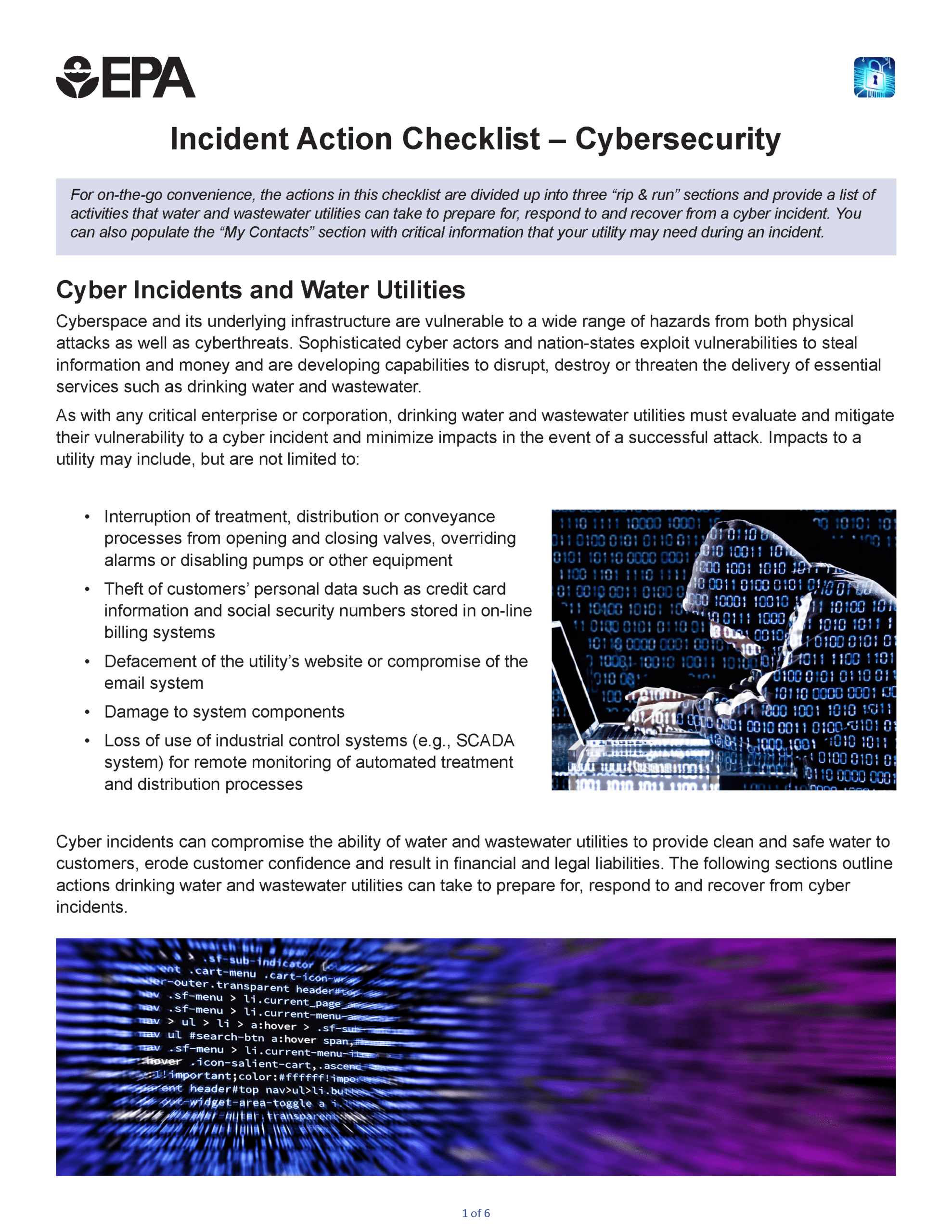 Cybersecurity in rural community water systems is important. We know some people are interested in hacking computer systems that control water systems. Hackers attempt to disrupt access to clean, safe drinking water. Desktop sharing software and operating systems on their last leg, as well as outdated or nonexistent security measures, put a water system at risk. How do small community systems begin to grapple with this challenge? Where can they find guidance?
Do you still have questions or, would you like some assistance in putting security measures in place? Start by reading the FBI, Cybersecurity and Infrastructure Security Agency (CISA), the Environmental Protection Agency (EAP), and the Multi-State Information Sharing and Analysis Center (MS-ISAC) Cybersecurity Advisory and the EPA Incident Action Checklist.
For technical assistance for your rural water or wastewater system in the United States or territories, contact the Rural Community Assistance Partnership (RCAP) at www.RCAP.org.
Communities Unlimited (CU) is the southern regional RCAP partner and serves Alabama, Arkansas, Louisiana, Mississippi, Oklahoma, Tennessee, and Texas.  Contact CU 479-443-2700 or through our Contact Form to be connected with a technical assistance provider in your area.