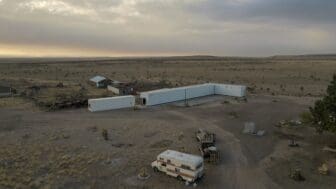 Marfa Meats, LLC is a startup meat packing plant located in Marfa, TX, and owned by Christy Miller.  Christy has 24 years of experience in financial software consulting. She began to invest in real estate and now owns property in Texas, Colorado and California.
Christy first visited Marfa on a trip from Denver to Houston. She worked remotely and began spending more time in Marfa, eventually building a home. Christy made the permanent move to Marfa in 2015. She didn't understand why there were cattle everywhere in West TX, but local steaks were hard to find.  Christy began working with a local rancher. She learned that ranchers have over 84,000 head of cattle in the tri-county area without any local meat processors. Food production in the United States has become increasingly consolidated since the 1960s, and meatpackers now control 85% of the beef supply. She began educating herself in the industry by taking classes at Sul Ross State University, attending workshops on butchery. Christy identified three key problems and set about to create Marfa Meats as a solution to these problems:
Ranchers in West Texas face two unfavorable choices – trucking livestock hundreds of miles to facilities that do not certify the ranchers to sell their processed meat or sell at commodity prices, limiting their profits.
Consumers want to know where their food comes from and how it was raised. Currently, four companies control over 80% of beef processing in the U.S., making it hard for consumers to know the origin of their food.
Local jobs with livable wages and benefits are hard to find.\
Marfa Meats is a U.S. Department of Agriculture (USDA) certified facility and plans to sell to local retail and have a direct-to-consumer subscription box service. The mission of Marfa Meats (MM) is to reconnect customers by implementing a local meat processing model that prioritizes respect for the animal, ranchers, employees and community.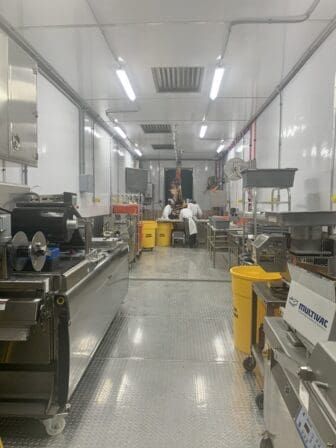 Christy sold one of her properties to make the initial investment in MM. She learned of Communities Unlimited (CU) while engaging with Marfa Step Ups, a grassroots organization to further economic development in Marfa. She received a small business loan from CU funded by a $1 million grant from the Wells Fargo Open for Business Fund and is working with CU's Entrepreneurship Team management consultants. "The management consultants from Communities Unlimited were instrumental in helping me secure funding for the operating capital I needed for my new business to move forward. They provided me a unique and customized approach to the startup and loan process for my business. Furthermore, they continue to work with me on cash flow planning and to provide assistance with my accounting program," said Christy.
MM will operate utilizing a modular unit system. The modular design enables the completion of all parts of the processing onsite and even makes it possible to sell meat onsite. They are USDA compliant and fully integrated with Hazard Analysis Critical Control Point (HACCP), a management system in which food safety is addressed. The modular system costs less than a brick-and-mortar facility. They can be relocated, rearranged and added to as operations grow. They are delivered with hardware and software to support product traceability, digital workflows and include training by experienced personnel.
Marfa Meats started operations in May 2021.
Marfa Meats is pursuing the following lines of business custom processing of cattle, swine, goat and lamb, local retail sales of local meats, direct-to-consumer sales, and online and in-perso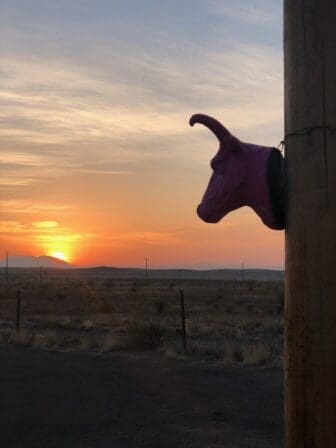 n husbandry, cooking and butchery education to reinforce the ranch to consumer connection.
The model will provide a local market for ranchers, local foods for consumers, local jobs with competitive wages, and enrich the community's economic and physical health.
Marfa Meats has developed a 3-year growth plan. MM is currently focused on building the infrastructure to support growth and the direct-to-consumer offerings. In year 2, MM plans to maximum processing capacity and expand its educational content. Then in year three, the goal is to extend processing capacity and extend direct-to-consumer offerings.
You can learn more about Marfa Meats at https://marfameats.com/ or by visiting their Facebook, Instagram and YouTube pages.