Dwight Johnson, an entrepreneur from Crossett, Arkansas has always had a passion for preparing good food.  As a young kid, he could be found experimenting in the kitchen. As he grew older and had a family of his own, he has continued his hobby by cooking for his family. When he wasn't working his normal job, Dwight usually had his hands deep in meal prep. The only thing that makes him happier than cooking is to see the smiles of the faces of his loved ones as they enjoy his meals.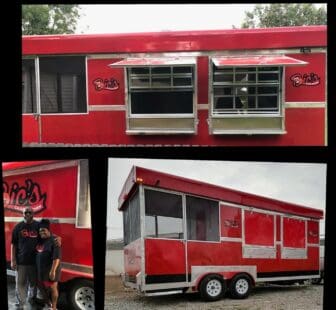 Dwight had worked at his normal day job for 15 years, but something was missing. At this point in his life, he had dreams and hopes for his family and wanted more for them. He did not have much saved for a future, sure, he had a 401K, but not much in terms of a good retirement and that was unsettling for Dwight. He worried about how his family would survive down the road. The idea of working for himself had always been a goal for Dwight and he dreamed of ways that he could leave a legacy to his family and also give back to the community.
An idea came to him when he ate a food truck that specialized in seafood, in Louisiana. Dwight remembered standing in a long line to order. After finally making it to the front of the line, ordering and then eating the food, he thought, "I could do this". The idea of owning his own business had crossed his mind on several occasions, so he decided to set down and talk to his family about opening up his own seafood truck.
Dwight pondered on this idea and what it could mean for him and his family. Dwight and his wife Shante, visited over and over about the idea and one discussion led to another and before Dwight knew it, he came up with his own Cajun recipe. He thought about his auntie and how much she loved to cook, so he let her taste his product. Her reaction made Dwight realize that he was on the right track. She said "Nephew, you have a product". Dwight took this as a sign that his idea was the right one.
At first Dwight's business process consisted of making the product and posting pictures through his Facebook page and selling to friends and family. Before he knew, the word began to spread and he was running out of room in his home. He needed more space in order to keep up with the multiple orders that he and Shante were receiving. His aunt happened to work for a local non-profit and reached out to Communities Unlimited on Dwight's behalf.
Dwight began the CU process by working with Deborah Temple, Director of Research and Strategy and then Dwight and Shante started the process of working with CU's lending team. Dwight explained that he already had invested in some inventory and equipment for the food trailer, but needed a loan to purchase the trailer and to get the business started. The Johnson's then got introduced to Dale Rutherford, CU's Senior Management Consultant. Dale assisted Dwight with his business plan and the two men prepared for the opening of "Bic's Cajun Kitchen".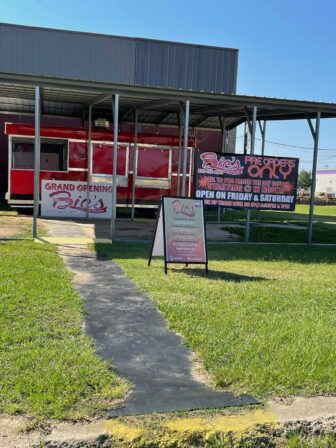 Bic's Cajun Kitchen has a prime spot in an open area on Main Street in Crossett, Arkansas. At the end of the lot sets a stage that will eventually hold live music acts. Dwight's business is busy now with a lot of repeat customers. His business consists of pre-orders with three pick-up times on Fridays and Saturdays. Once he had a plan, Dwight's dream became a reality pretty quickly and he holds true to his desire to give back. Dwight shared about an opportunity that he had to do a seafood spread for a "Make-A-Wish" patient and her family.
Dwight's vision is in full force now and he has even more plans for the business. He is grateful for Communities Unlimited and the work, CU's Lending Team and Dale did to assist him in his dream to leave a legacy for his family. When asked where Dwight came up with "Bic" as part of the name for his business, Dwight replied and said that Bic was the nickname that his mother used to call him. He explained that only she could call him that, but he is more than honored to use it in his legacy.