Shavon Fields, an entrepreneur from Little Rock, Arkansas, knows all too well about setting goals and meeting them. After years of working in various jobs, where she felt like something was missing, she decided to find meaning. She wanted something that gave her passion, happiness, and a job where she could give back to the community.
She started brainstorming, she had always had a passion for preparing meals for her loved ones. Shavon came up with an idea, she thought, "I enjoy cooking, why not sell my products? In 2019, She proudly started her own business.
The Great Feast LLC., is a southern-style catering company geared toward serving famous authentic southern dishes aligned with exceptional quality.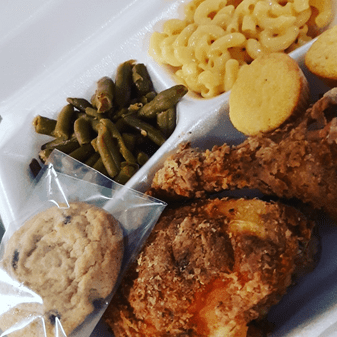 Shavon took her family's recipes as well as some classical favorites to develop a catering setting. She worked with a kitchen incubator, and the Women's Business Center, to come up with a working menu and a business model.
In the beginning stages, she prepared and packed box meals into her vehicle, and displayed the meals on a foldable food cart, in the parking lots of Little Rock, medical facilities, law offices, insurance agencies, and other businesses to sell to people during their lunch breaks. Shavon would start at one business on Monday and throughout the workweek, she would hit up several different businesses within a 15-mile radius.
In the first year, Shavon developed a portfolio of returning customers who thought her products were a hit.
Shavon started getting excited about her new business. She begin making a profit and suddenly, she started to get a lot busier. She needed more space to handle the demand of her business. Her vehicle was not big enough to keep up with all the boxed lunches that she was selling. She needed something bigger and something that could handle her meal prep. She wanted to keep providing food for the local businesses, but the demand was becoming a challenge.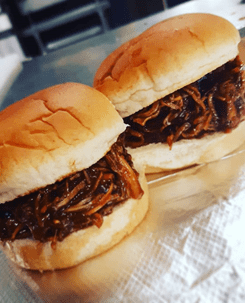 Shavon started researching. She needed a food truck but did not have the income from her new venture to purchase one, just yet. She started looking into business loans and came across Communities Unlimited. After reaching out to CU, Shavon was contacted by Communities Unlimited, Loan Officer, Debra Williams, and the ball started rolling.
In the summer of 2021, she received a loan from CU to purchase a used food truck.
She was also able to purchase the necessary equipment to meet the needs of food prep and requirements to cook the meals for her specific menu.
Shavon explained that she is grateful that Communities Unlimited was so easy to work with and that she was able to purchase the truck. Now she has the means to share her family's special recipes with so many new people. Instead of hauling her product to these businesses in a small car, she has so much more room and equipment to reach a whole new level.
Great Feast LLC. continues to attract new customers. Shavon has many plans for her business, including adding new items to her menu. Shavon is excited to see the future and where her new food truck may take her.