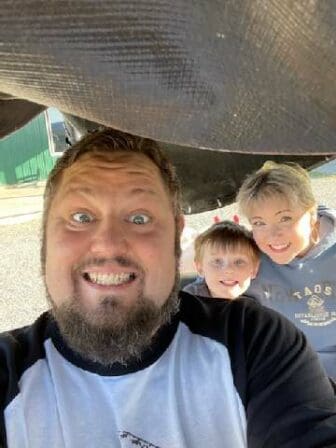 Chattcuterie LLC. A Chattanooga Tennessee Couple Receives Funding To Make Their Dream Come True
By: Ben Smith Staff Writer
Long before they even met, husband and wife duo, Raychel and Stephen Stapleton, both had a love for all things cheese.
At a younger age, Raychel wanted to explore Culinary School but decided to go the Anthropology route instead. During her studies, Raychel learned about different cultures and the foods people eat.
The cheeses that other cultures eat in different parts of the world, fascinated Raychel. Stephen has always worked in the restaurant business, so he is no stranger to the food industry.
The Chattanooga, Tennessee couple knew that they were meant to be together when their first conversation was all about cheese and their shared dream to one day own a business selling the delicatessen.
After marrying and having a family, the Stapletons continued to keep their passion for cheese in their daily lives. They love talking about the world of cheeses and cured meat with their friends and family.
Their audience doesn't always know the difference between one type of cheese to another. Raychel stated.
In 2019 when COVID-19 started disrupting people's lives, Raychel started thinking.
She has a human resources manager job that she enjoys, but she always knew what made her the happiest, was preparing food. "The pandemic made me re-evaluate things and I wondered if it was time to do something for myself", Raychel shared.
Raychel had visited many cheese shops through the years but after shopping at an out-of-town store, she thought to herself, "I could do this", and begin to ponder. Raychel visited with Stephen and the two put their heads together.
Stephen was on board and they decided that the two of them would use their skills and background to see what would become of their ideas. Raychel began taking business classes from a local Chattanooga-based entrepreneur assistance provider to absorb everything that she could learn about maintaining a small business.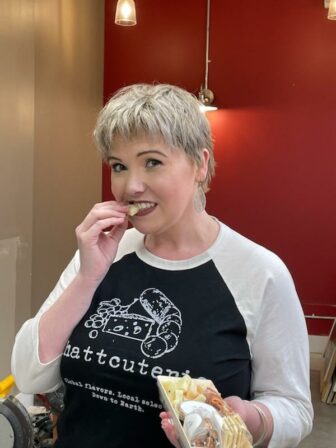 They started researching micro-loans that would accommodate their dream.
During their research, they came across a small business association website, which led to Raychel working with a SCORE mentor, a mentor that advises new entrepreneurs through the process of becoming business owners.
As the Stapleton's continued the process of filling in their information to find a provider, they found Communities Unlimited. They proceeded to get everything completed and were soon contacted by CU's Economic Development Loan Officer, Chris Tillman. He assisted Raychel and Stephen with the process and in January of 2022, they were able to get everything completed on the loan.
Raychel explained that Chris and CU's Lending Team made things easy by clearly explaining everything and answering all of their credit questions.
"The process was less awkward than I imagined," Raychel said.
Chris said that he enjoyed working with the couple. He shared that many of CU's applicants are not this far along in the planning process as this couple was. They had already talked to other business owners and came up with a very good business plan on their own. "Raychel had done her homework and it made my job of getting her approved easier". Chris said.
Chattcuterie LLC. is a combination of Chattanooga and Charcuterie.
The store is set to open soon and will offer the finest selection of regionally local cheeses, wine pairings, charcuterie boards, and some hard-to-find items for customers to carry out and take with them to enjoy. The store will be run by Raychel, with Stephen being in charge of operations. They will have a small part-time staff that will consist of college students and the occasional drop-in from Raychel's mother.
Raychel explained that she has enjoyed all the steps in this journey, from the loan process to the planning and construction of the space. Although her hopes of using a sledgehammer for the first time, didn't come through, she is grateful that her dream is finally coming full circle.
Raychel said that she is glad that CU was there to guide her through the process. She is happy that the dreams that she and Stephen discussed during their first conversation, have become a reality and she can now share her love for cheese with others.
You can learn more about Chattcuterie LLC. by checking out their website at chattcuterie.com or by visiting Facebook.