Orangefield Water Supply Corporation
Orange, Texas is located in Orange County, near the Texas and Louisiana border, in an area of Texas, known as the "Gateway to Texas", due to it being the Lone Star State's easternmost city. Established in 1995, Orangefield Water Supply Corporation provides water and wastewater services to approximately 2,200 water customers and 1,320 sewer customers within the area.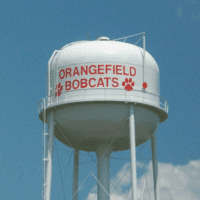 In late 2021, Orangefield WSC reached out to Communities Unlimited when a new Chevron refinery plant was coming to the city. The plant was set to employ approximately 11,000 employees. The new corporation would make a strong increase in the communities population. Orangefield expects the increase in the population to bring around 1,500 new connections by 2024.
The corporation has two existing loans with Communities Unlimited, so the relationship was already established. In early 2022, the Communities Unlimited lending team assisted Orangefield WSC with a new loan to fund the necessary engineering, legal, and property acquisition requirements outlined by the Letter of Conditions, issued by the United States Department of Agriculture (USDA).
The first year of the loan will serve as a bridge loan during the project's completion and will guide Orangefield WSC in meeting the conditions set forth on the Letter of Conditions. It will also allow the corporation to receive bids for the planned wastewater improvements and assure that Orangefield WSC can accommodate the increase in connections.
The water system currently does not have the capacity to collect and transfer wastewater collected to the existing wastewater treatment plant for final treatment. The project will ensure an operating and efficient wastewater collection system adequately sized to collect and treat wastewater generated by the community. It will also ensure that Orangefield WSC will meet the minimum design standards set forth by rules and regulations governed by the Texas Commission of Environmental Quality.