Creston is a small community in the northern part of Natchitoches Parish, Louisiana. The town sits on the eastern bank of the Red River and has a population of 1,056. The residents of the rural community have relied on Sandy Point 480 Water System, Inc. for their water for 35 years. The system receives their water from Black Lake.  
S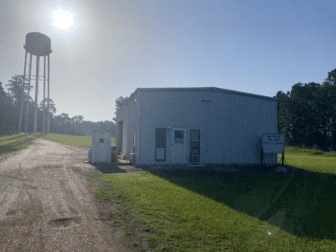 andy Point Water System is committed to providing safe, high-quality water services to the community while maintaining a standard of excellence in customer service and environmental conservation. Although they have a small customer base, the system has done a respectable job of budgeting through the years. 
However, Sandy Point is violating Louisiana's Department of Health's Safe Drinking Water Act, which measures its ability to produce and distribute safe drinking water. Sandy Point needed to convert its system from surface water to groundwater. 
The system paid out-of-pocket for a portion of the project, so they reached out to Communities Unlimited (CU) to request funds to reimburse themselves for preliminary engineering costs and refinance the United States Department of Agriculture (USDA) debts. 
Sandy Point worked with CU's Louisiana State Coordinator, Chris Brunson, and he guided the system in the direction they needed to distribute healthy drinking water to their customers again. CU's Lending Team assisted Sandy Point with a loan to reimburse themselves and pay off their existing USDA loans. Sandy Point's Secretary, Davina Guin, explained that she is grateful that CU and Chris came to their rescue. 
With CU's guidance and funding, Sandy Point Water System was able to get back in compliance with the Louisiana Department of Health.