August is #NationalBlackBusinessMonth, created in 2004 by historian John William Templeton and engineer Frederick E. Jordan Sr. to bring attention to the needs of more than two million Black-owned businesses operating across America.
At Communities Unlimited we are committed to igniting hope by bridging racial, economic, and geographical boundaries in Southern communities emerging from generations of persistent poverty.
In this nation, access to opportunity should not depend on where you live, what you look like, or what you have in the bank. In the communities with which we partner, we witness perseverance, talent, and strength to create solutions and opportunities for all.
Combining human connection and ingenuity with cutting-edge technology and expertise, Communities Unlimited reveals the unlimited potential in the people and the places we work with.
With more than 2 million black-owned businesses in America equaling only 7% of all businesses, there is a problem.
Let's all raise awareness by getting involved and supporting a black-owned business this month and every month going forward.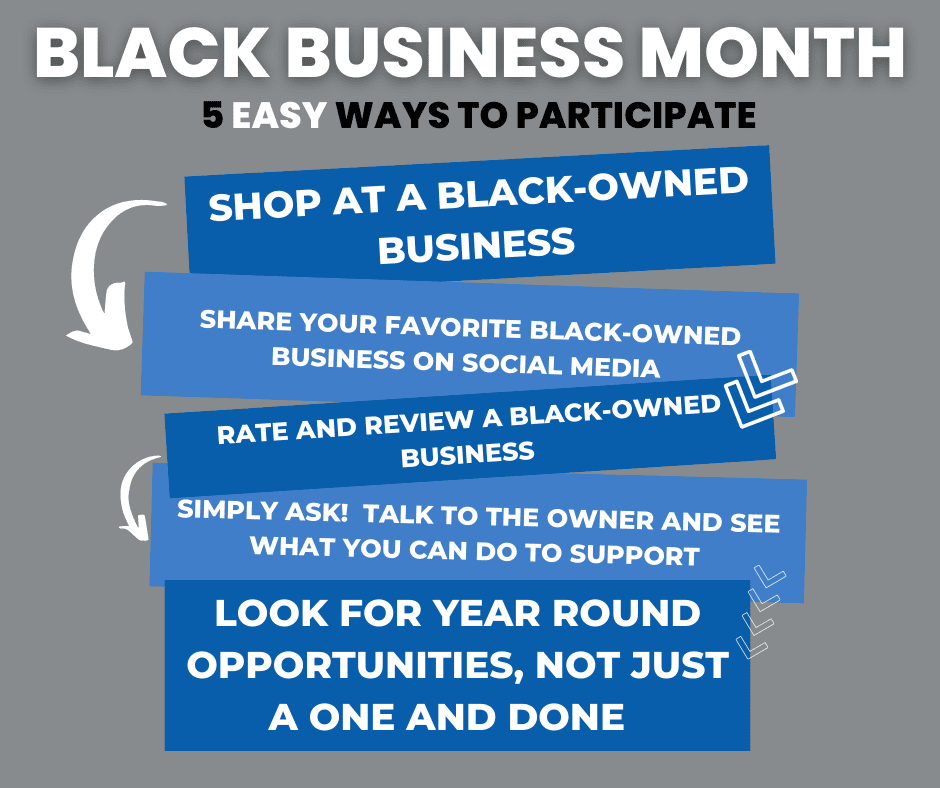 For more information please visit We Buy Black, Black Business Green Book, Black Directory, Black Women Owned or any additional black-owned business directories to see how you can get started.
Some of our Black-Owned Business Clients