Emily Brandon is a popular figure in the Jackson, Mississippi, community. Her 17-year background as a public-school music teacher gained her the recognition of being a dedicated, results-orientated, passionate teacher and leader with expertise in the continuous improvement of inspiring students in their music education.
Emily grew up in Columbus, Mississippi, in a household where both her parents were teachers and her father loved music very much. However, she decided to pursue nursing and went to college to become a nurse. Emily is a Type 1 Diabetic and wanted to become a nurse to help others.
She attended all her classes and came close to graduating but found herself drawn more by music. One day she called her parents crying and explained that she wanted to change her major. She said, "I was singing to my patients." It was good therapy for the patients, but she realized that her "medical calling" was not the right choice. She needed to focus on her musical talent.
Her parents agreed to let her change her major on one condition; she had to add something to her major besides just music, so she tagged teaching into her studies.
Emily began taking classes from her father and his music teacher. She added her mother to the manager role. She started doing more singing in the church choir, playing the church organ and participating in Community Theater, where she landed the role of Dorothy in the musical, The Wiz. After appearing in The Wiz, the family that owned the local newspaper contacted Emily and her family and offered to pay for her voice lessons.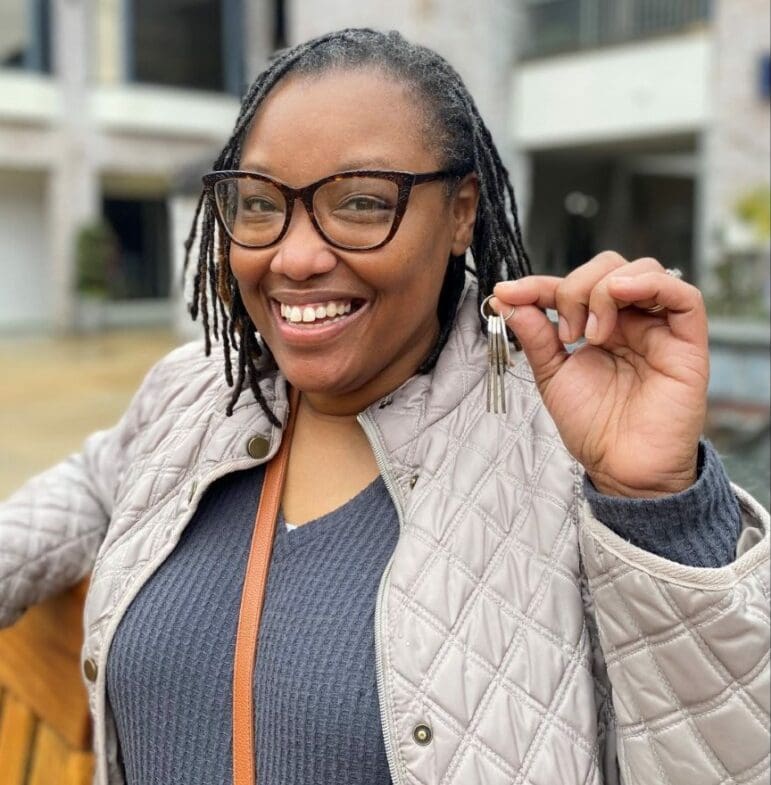 She felt as though she was on the right track. She spent the next few years pursuing music and later married her husband. The couple eventually left Columbus and moved to Jackson, Mississippi, where she taught in Jackson public schools for years but started virtual teaching during the pandemic. She returned to public education but felt unsafe due to being at high risk because of her Type 1 Diabetes. She spoke to an administrator and explained her decision not to stay at the school, and things began to change. Emily said, "They asked if I wanted the role of Head Music Specialist for the district for all virtual students." She accepted the new position and went from 300 students to 3,000.
However, to Emily, the number of students all on one screen became overwhelming. She was still not ready to go back in person, so she started brainstorming her options. Emily thought of an idea. She could instruct students in her home. She explained her home's entryway branched into three different areas and she could use the areas without disturbing her family.
Emily said, "I posted on Facebook." She advertised lessons for children in the surrounding areas to come to her house for lessons. Her daughter came up with the name Mrs. B on the Keys, and her friend gave her a baby grand piano. He said, "As long as you use this to teach children, it's yours." The word took off, but she was still unsure what the future held.
Jackson Public School was shocked that she did not sign up for the next semester. She enrolled the students into private classes in her home, and the number of students started to grow. Emily was still not sure that this was the correct approach.
Although her home had the space and purifiers to keep the air in her home clean, she was uncomfortable with the number of students coming in and out of her family's home.
She thought she would feel better if she had a bigger space in a commercial location. After getting a reference from a family member, she reached out to Communities Unlimited, Entrepreneurship Management Consultant Marnell Love.
Emily was concerned about her business affecting her family. "I did not want to get in a hole." She said. Marnell and Emily worked through the numbers, they produced a plan, and she discussed it with her family.
Emily and Marnell began researching locations but kept coming up empty. "Everything was expensive." She explained.
A friend recommended Highland Village, a high-end shopping center in Jackson, and Emily's first response was the same, too expensive. After researching and talking to the owner, she realized it might work.
The next few weeks turned into one hurdle after another. Yes, she could afford it, but the location needed soundproofing. She could not afford the extra cost. She decided to look elsewhere and started to get discouraged, but Highland Village did not give up. They contacted her again and offered her a space that already had soundproofing due to another tenant's needs. She saw this as a blessing, and things started looking up.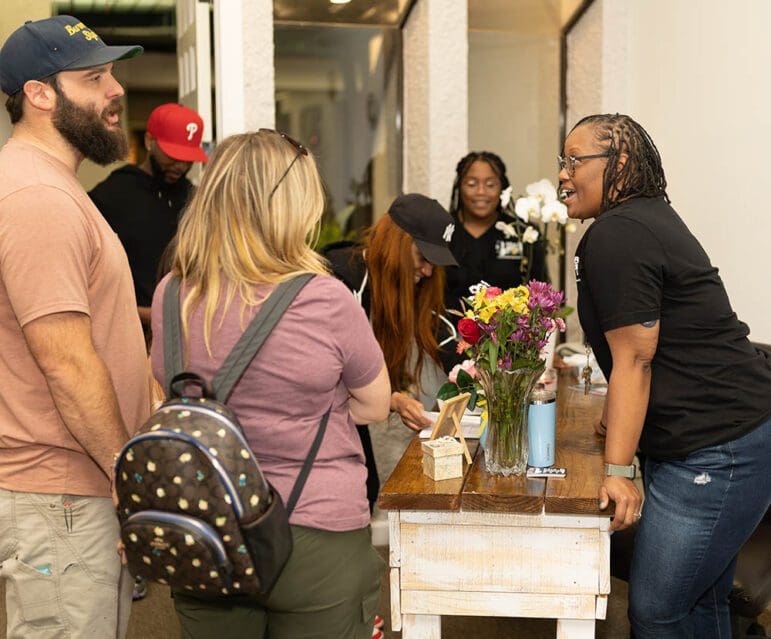 Emily started discovering that her journey was always one hurdle after another. Still, her perseverance and determination kept her going, and the doors that were closing on her opened to bigger and brighter things. She started to feel like she was in the right place at the correct times because she met people who could work alongside her on her new project. She was also coming into opportunities for the new location, and small miracles seemed to start coming out of the woodwork. So many people were in her corner. Emily moved forward with opening her studio at Highland Village and started interviewing her staff. Things were coming together, and she could see the light at the end of the tunnel.
Things were coming together, and she could see the results.
She understands that there will be challenges for her new business. Sometimes panic sets in, and she stresses,she tells herself that she must manage her time and take care of herself, but she is not where she used to be. Emily explained. She looks at her past and realizes how far she has come. "Now I am footloose and fancy-free." "I got happy when I started booking people and realized that every day is like Christmas, and I don't know what I will get," she said with a big smile on her face. "My only sadness now is when I lose a student; either because they advanced or quit the program, I am starting to learn that this is out of my control."
She praises Marnell for his guidance and for not giving up on her when she wanted to give up on herself. She is also grateful to Communities Unlimited for the small business loan that gave her the opportunity to expand her business outside of her home. "Everything just fell into place," she shared.
Even though her vision was not always clear, she is happy that each step of her journey led her to a path that brought her to where she is now.
Mrs. B on the Keys opened its doors in April of 2022. Emily teaches piano and voice lessons to kids and even some adults, Lynise Little, Ty James, and Calandra Daniels make up the rest of her staff of talented artists. Emily stated, "We are at full capacity."
Although she never thought she would leave the school system, she feels like Mrs. B is on the "keys to success" and is excited to see what happens next.
To see more visit Mrs. B On The Keys website or Facebook