William Traylor is the founder and owner of 3-i Pressure Washing and Detail LLC., a full-service mobile detail and pressure washing company that services consumers and businesses in Central Arkansas. Although William has been operating the business since 2020, he has been doing power washing as a hobby and second income since 2007.
William worked hard to get his business off the ground. He even worked two jobs for a while to get 3-i ready.
William had a list of repeat customers, but he knew he had to get his name out to the community to do more business, so he established his name in the area by being reputable in the industry. He worked with multiple agencies to ensure that he built a foundation for the future. He worked with the Small Business Association (SBA), the Arkansas Procurement Technical Assistance Center, the Arkansas Rehabilitation Center, and the Arkansas Small Business and Technology Development Center.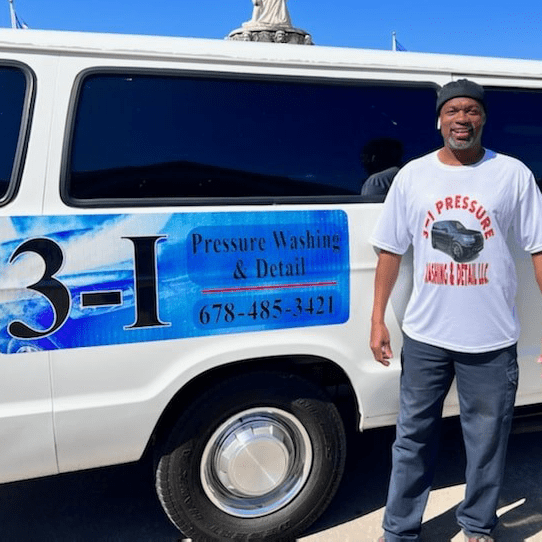 During his time working with the Arkansas Procurement Technical Assistance Center, he registered his business with SAM (minority, veteran business owner, status). This will help 3-i be able to bid on larger jobs with the government, but to do that, he needs improved equipment to complete the commercial-sized jobs. William attended several events that assisted people with building their businesses and was approved for some grants. However, the money was not enough to do everything William desired for his company. While working with the SBA, William learned about Communities Unlimited (CU) from an SBA employee.
William reached out to CU's Lending Loan Officer, Debra Williams, and the ball started rolling.
"I was intimidated initially, but Debra was amazing; she made everything easy," William said.
In August of 2022, William received a loan from CU to purchase a new vehicle and equipment. With the latest equipment, he has been able to increase the number of jobs and take on bigger jobs. His current business budget is projected to increase by 50% to 75% based on the contracts he will obtain through bidding.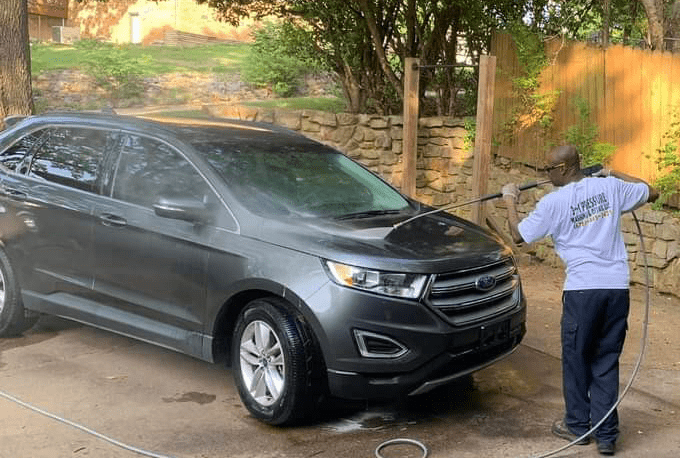 William is thrilled with the assistance that CU provided to him and his business. The journey was not easy for him. William shared that he went through some hard times in his past. "I got down on my knees and prayed that I could be led to a better life, and once I was on my feet, I would give back."
William did just that.
His dedication and determination did get him back on his feet, and he started a nonprofit called Care Outreach.
The nonprofit works with homeless veterans and youth, providing meals and clothing. William said that his goal is to help at least one person.
William lives by the motto, "Do right by people, and they will do right by you." He said his mission is to expand. He wants to build more relationships by cleaning. He wants 3-i to be a household name and something that his grandkids can be proud of in the future. Their names make up the 3-i's in his legacy.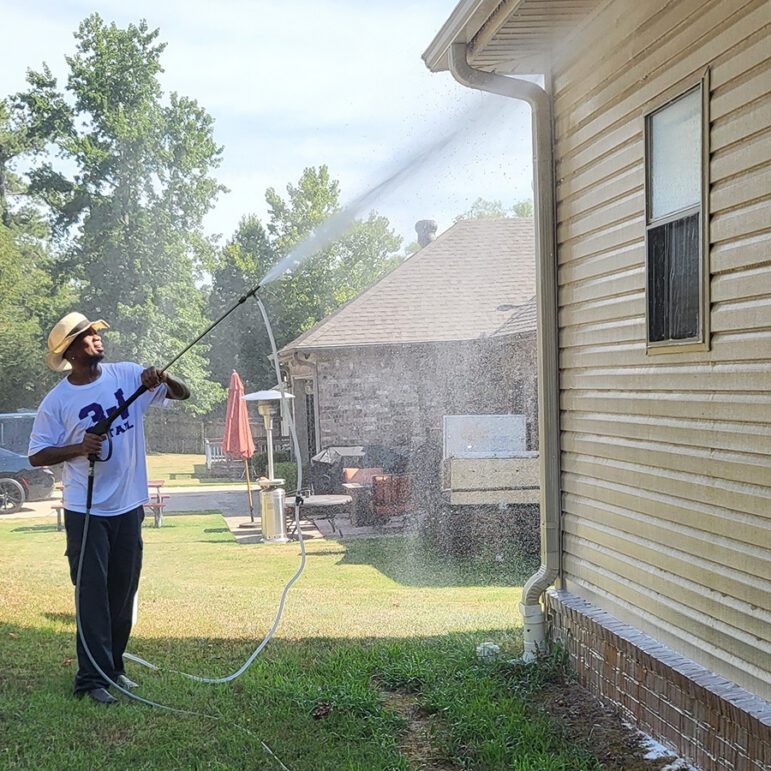 William is staying busy in the Central Arkansas community. He offers pressure washing for buildings, outdoor equipment, sidewalks, driveways, commercial vehicles, etc. His clients range from cars to apartments to gas stations and everything in between.
William is excited to see what the future has in store for 3-i Pressure Washing and Detail LLC.
Check out the 3-i Facebook page for more information.