Chef Christopher Yates is no stranger to the world of food. After graduating from culinary school, he has spent the last eight years preparing meals for some of Memphis, Tennessee's finest establishments. In 2018, he decided to take his passion to a new level. He began catering on the side but wanted to take his side business to another level. Chris reached out to Communities Unlimited Lending Team for a small business loan, in order to purchase a food trailer for the next phase of his dream.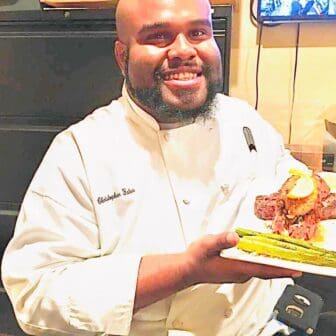 During his process with CU, Chris worked with one of CU's Management Consultants, Rhett Douglas to prepare his business plan and projections.  
Chris received the loan from CU in early 2022.  
Chris and his mother Charmaine Yates own Chef Yates Catering & More. Charmaine assists with the administrative part of the business. Charmaine has worked as a nurse for 22 years, so she has several contacts in the medical field. She sees Chef Yates Catering & More as an opportunity to give the medical district a healthier food option.  
For more information check out their Facebook page.