Home Improvement loans in the Colonias
Préstamos Para Méjoramiento de Viviendas en las Colonias
Michael Rivera
Loan Officer
Email: gro.UseitinummoC@areviR.leahciM or gro.UseitinummoC@UCasacartseun
Phone 956.431.8848 or 956.476.8833
Michael Rivera
Agente de Préstamos
Correo electrónico: gro.UseitinummoC@areviR.leahciM or gro.UseitinummoC@UCasacartseun
Teléfono: 956.431.8848 or 956.476.8833
Office
Wellington Office Plaza
2390 Central Blvd, Ste B
Brownsville, Texas 78520-8717
Oficina
Plaza de oficinas de Wellington
2390 Central Blvd, Ste B
Brownsville, Texas 78520-8717
We are now Communities Unlimited and once again providing small-dollar loans to residents of the Colonias.
Monthly payments for 24 months
Apply For A Loan
*Interest rate subject to change
Ahora somos Communities Unlimited y continuamos extendiendo préstamos de montos pequeños a los residentes de las colonias.
Monto del préstamo $2,500
Pagos mensuales durante 24 meses
Tasa de interés baja del 8%
Solicitar un Préstamo
*Tasa de interés sujeta a cambios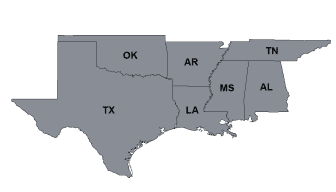 The Nuestra Casa program at Communities Unlimited serves the people of Cameron, Hidalgo and Starr counties in Texas.   Communities Unlimited serves seven states in the southern United States, an area with many rural communities, a high minority population, high poverty and food insecurity. We believe that where you live, what you look like or how much money you have should not determine access to opportunities.
Communities Unlimited, Inc. is a 501(c)3 nonprofit organizations founded in 1975 that works side-by-side businesses, communities and families in Alabama, Arkansas, Louisiana, Mississippi, Oklahoma, Tennessee and Texas to create fair access to resources to sustain healthy businesses, healthy communities and healthy families. CU takes a community-based, regional approach to solving the challenges that threaten a communities' survival. Our diverse technical know-how and geographic expertise makes CU uniquely qualified to partner with Southern communities like the ones in East Texas.
This is where we live. This is where we work. These are our communities. We work side by side with individuals, communities and organizations to make opportunities accessible to everyone, everywhere.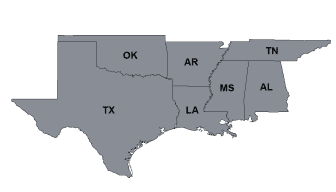 El programa "Nuestra Casa" de Communities Unlimited ayuda a las personas de los condados de Cameron, Hidalgo y Starr en Texas. Communities Unlimited presta servicios en siete estados del sur del país, una zona caracterizada por comunidades rurales, poblaciones minoritarias y altos índices de pobreza e inseguridad alimentaria. Creemos que la geografía, el aspecto físico o los ingresos de una persona no deben determinar el acceso a oportunidades.
Communities Unlimited, Inc. es una organización sin fines de lucro 501(c)(3) fundada en 1975 que colabora con negocios, comunidades y familias en Alabama,Arkansas, Luisiana, Misisipi, Oklahoma, Tenesí y Texas para lograr un acceso justo a los recursos y mantener negocios, comunidades y familias sanos. CU emplea estrategias a nivel regional para resolver los desafíos que ponen en peligro la subsistencia de la comunidad. A través de nuestro conocimiento técnico y geográfico, asistimos eficazmente a comunidades como las del sur de Texas.
Vivimos y trabajamos lado a lado con personas y organizaciones para crear más oportunidades accesibles para todos en estas comunidades.
Consumer Financial Protection Bureau
Fannie Mae offers a free Homebuyer education course. The first section covers the following topics:
To rent or buy
Things to consider before buying
Credit Score
Improving Credit Score
Establishing Credit
*Communities Unlimited, Inc. is not affiliated with Fannie Mae.
Oficina para la Protección Financiera del Consumidor
Fannie Mae ofrece un curso de educación gratuito para compradores de casas. La primera sección cubre los siguientes temas:
Comprar o alquilar
Consideraciones antes de comprar
Puntuación crediticia
Cómo mejorar su puntuación crediticia
Establecer crédito
*Communities Unlimited, Inc.no está afiliada con Fannie Mae.
Texas Homeowner Assistance
Apoyo para dueños de casa en Texas