For Codney Washington, it's all about giving back to his community.
Codney is a native of Pine Bluff, Arkansas, born and raised. He left after school to start working for Lockheed Martin. The work was rewarding but meant a lot of travel.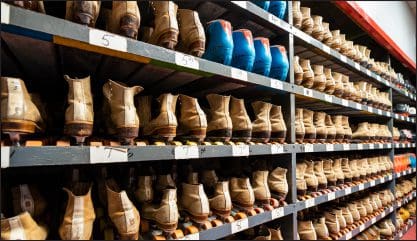 Eventually, Codney became a family man and decided to settle down more. He left Lockheed Martin in 2001 and started his own construction business. The move was a good one, but times became tougher with the 2008-2009 housing crisis, so Codney decided to diversify. He began to look at real estate investments.
It was then a friend let him know about a unique investment: a skating rink. The old skating rink in his hometown of Pine Bluff was for sale.
Codney saw a unique opportunity to give back to his community, but he was going to need some help. That's where Communities Unlimited came in.
ON BOARD FROM THE START
Skateland skating rink had opened and closed in Pine Bluff over nearly 30 years. The skating rink, when open, was one of the few places kids could go for entertainment, in a time where the other option was being out on the streets and getting into trouble.
"I knew there was nothing here for kids," he said. "Little did I know of what the challenges would be, and to be honest with you, of what my intentions were, and what God's intentions were for me."
Codney worked out an agreement with the owner to lease and eventually purchase the rink, but he knew he would need help. He needed access to startup capital faster than he could generate it himself.
So Codney brought the project to Communities Unlimited. As with other financial institutions, he expected an uphill battle.
He was surprised at what he got instead.
"I came in with all these ideas about Skateland and what I wanted it to be," he said. "The thing that struck me was how much they bought in to what I was saying.
"The thing that got me was that they were listening to me and that they were interested in helping me to make it happen.
They were on board from the beginning."
Thanks to funding assistance from Communities Unlimited, Codney was able to take over the skating rink and update it.
The biggest challenge — and financial burden — was security. It took several years to cultivate the culture of "no trouble, have fun." Kids that caused trouble were banned until staff members could speak with a parent, but then the children were given another chance.
That second chance for kids is what kept Codney dedicated to making the rink a success.
"In the process of it, I transformed," he said. "It took me going from looking at it from a numbers perspective to looking at it in terms of what it provided the kids in the community."
GIVING BACK
As Codney saw how the rink transformed the community, he also began to see other ways to help the city's youth. When the building next door to the skating rink became available, Codney purchased it with the intent of turning it into a community center. But as the idea evolved, he saw it as a place where life skills could be taught to the city's emerging adults.
The idea came to him to use his background in construction to teach construction trades in the old building.
The concept kept growing, from just providing trade skills to providing a true transition for those wanting to forge a straight and narrow path in life, away from the trouble they might have experienced in their youth.
Codney began working with a youth center in nearby Dermott on ideas for a transition into a productive role in society. He began purchasing properties around Pine Bluff to use not only as a training ground for construction and other trade skills, but also as a transitional ground.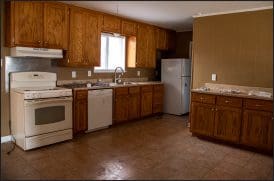 He recently finished renovating a transitional home, and a client is set to come through. With the transition, the client will have a set schedule to follow to bring a solid structure to their lives.
A big part of the plan is to help the clients develop their own businesses. Codney said he hopes to steer his clients toward Communities Unlimited's small business management consulting, which guides budding entrepreneurs on what it takes to not only open a business but also maintain it and keep it successful.
"They provide something I can't provide," Codney explained. "I can be a mentor and I can lead you, but sometime you have to get out there and fish on your own. That's where [Communities Unlimited] comes in."
He hopes to pass the successful relationship he's had with Communities Unlimited on to his clients.
"I know that individuals, as they grow, they need to have that interaction with Communities Unlimited," Codney said.
With financial and technical assistance from Communities Unlimited, Codney plans to continue to work to make a difference in the lives of the youth in his hometown, so that not only he give back to his community, but they can as well.