Side-by-Side with Small Businesses
The news has focused on the current impact of COVID-19, including closed schools and businesses. But areas working on community sustainability with Communities Unlimited are already looking to the future.
Community Sustainability Teams in each community meet weekly via video conferencing to keep their plans moving forward.
In response to the COVID-19 crisis, Congress passed the Coronavirus Aid, Relief and Economic Security (CARES) Act at the end of March 2020.
Bogata, TX, has two businesses that have received assistance from one of the programs created by the CARES Act called the Paycheck Protection Program or PPP. The PPP is a forgivable loan, of which 60% must be used for payroll and payroll expenses.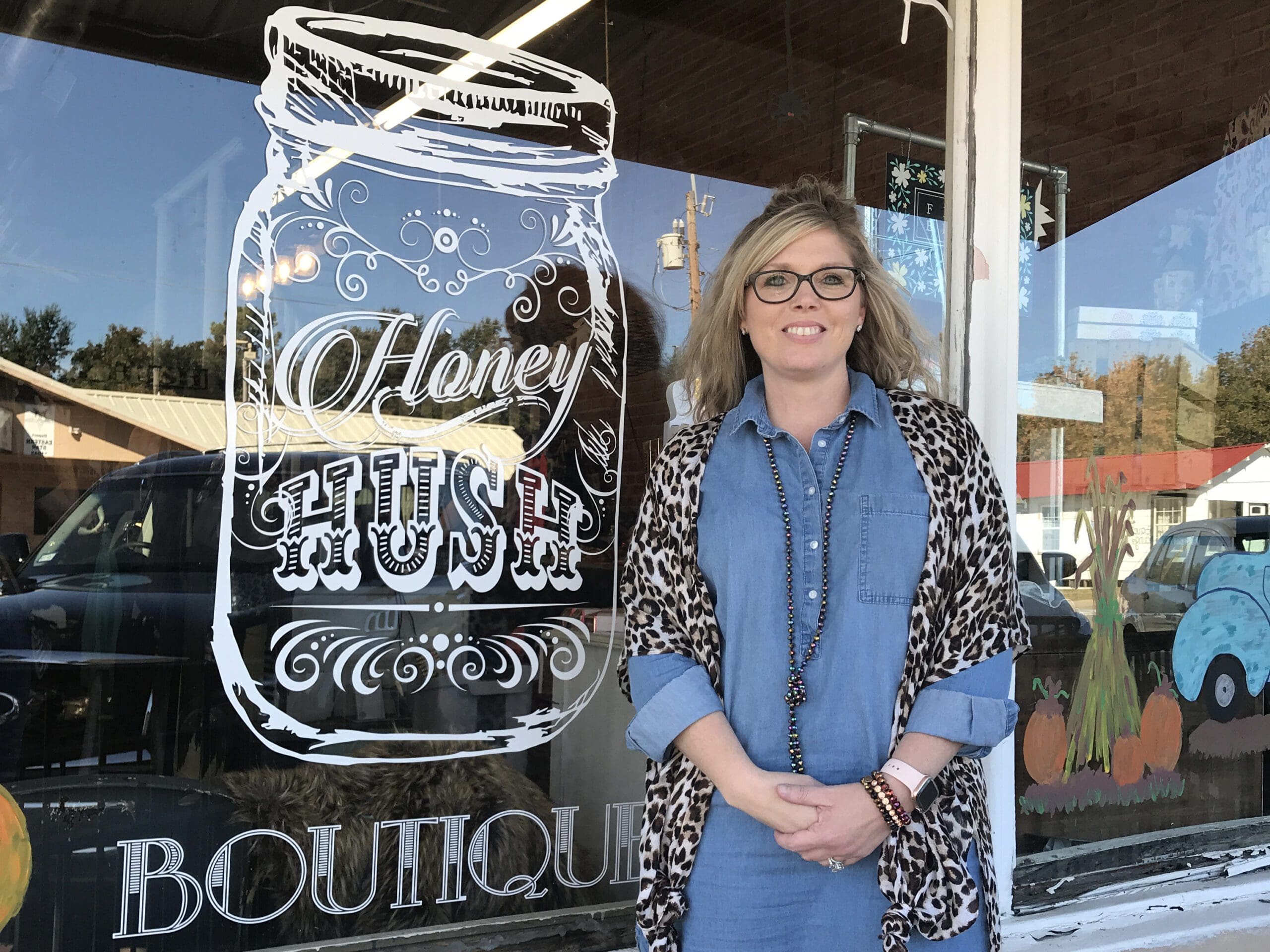 Honey Hush Boutique, owned by Shelly Evans, a Communities Unlimited small business client, now offers online shopping and added curbside delivery. Bogata Healthcare Clinic is owned by Mary Palmer, who is a member of the Community Sustainability Team.
The PPP loan was one of many options made available to small businesses in the CARES Act.  Other options were created in the Families First Act. The biggest challenge was deciphering all of the information in both.
Communities Unlimited quickly dove deep into the CARES and Families First Acts to understand the requirements, programs available to small businesses, qualifications and how they would affect businesses. This information is available through a series of FAQs and the interactive Small Business Toolkit on our website, and all are updated as new information is released.
Communities Unlimited has provided 50 small business owners with individual applications assistance for the Payment Protection Program (PPP) and the Economic Injury Disaster Loan (EIDL). The EIDL is more for operating expenses but can be used for payroll, similar to the PPP. Hope Credit Union and RCAC, both partners for Rural Transformation, agreed to make PPP loans to CU clients. By May 25, 2020, twenty-four CU clients had received $446,830 in PPP and saved 135 jobs.