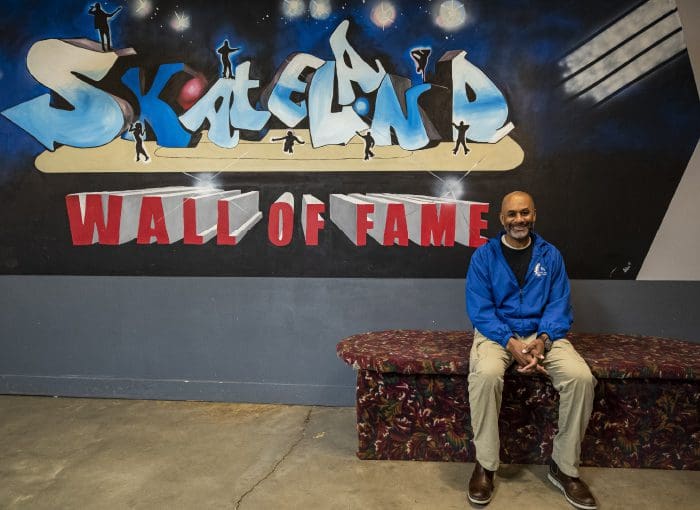 Communities Unlimited, Inc., resides in the space of solutions. We take a community-based — yet regional — approach to solving the challenges that threaten our communities' survival and provide the resources needed to sustain healthy communities, healthy businesses and healthy families.
Healthy Communities: Defining healthy communities from the outside is a significant endeavor. However, the people who call a rural community or a low-wealth neighborhood home know exactly when their community is healthy and when it is not. Creating the vehicle that allows residents to become leaders to define, plan and implement strategies to make their communities healthy was the work of our Community Sustainability efforts in 11 communities in 2019. Residents who serve on the board of their local water or wastewater system understand the importance of keeping their water and sewer system in regulatory compliance to ensure the community's health. Building the capacity of water operators and the boards across 528 distinct communities was the work of our Environmental Team in 2019. Often, communities require capital to upgrade or maintain key water and sewer infrastructure. Communities Unlimited's Community Development Financial Institution (CDFI) played a key role by making 24 emergency and interim loans totaling $2.8 million. A strong local economy is an important driver for healthy communities.
Healthy Businesses: 131 healthy, locally owned businesses we worked with in 2019 come in here. Rural communities in the South are marked by a strong entrepreneurial spirit. Yet for decades, state and local leaders have been waiting on jobs to arrive from outside corporations. All the while, they overlooked the base of small businesses in their own communities that are contributing quality of life services, jobs and sales taxes. By helping local leadership teams build entrepreneurial ecosystems, we are shifting this mindset. By providing intensive managerial assistance through our Entrepreneurship Team, budding entrepreneurs are turning their dreams and sidelines into small businesses that benefit their communities. CU's CDFI utilizes its unique lending model to de-risk loans on the front end of the lending process, allowing CU to make successful start-up and working capital loan to low-wealth entrepreneurs who often have low or no credit score and little or no collateral.
Healthy Families: Small business owners generate wealth for their families and income and security for their employee's families. CU seeks to impact multiple social determinants of health that lead to healthy families. In 2019, CU ensured that 308,000 families had safe drinking water. In the Mid-South Delta Region, CU worked with community leaders to create access to fresh, healthy produce through three new rural farmers' markets in McCrory, AR, Sardis, MS, and Senatobia, MS, which are also creating additional income for local small-scale farmers. In Bogata, TX, CU worked with a local cooperative to develop a feasibility study for a grocery store that can provide fresh produce and healthy foods.
STRATEGIC BLENDING
Communities Unlimited's five main program areas – Environmental, Community Sustainability, Entrepreneurship, Healthy Foods and Lending – don't work in isolation. They are strategically blended to solve challenges facing low-wealth neighborhoods and rural communities in the South holistically. This holistic approach led CU to be counted among organizations identified as Rural Development Hubs in the Aspen Institute's 2019 report Rural Development Hubs: Strengthening America's Rural Innovation Infrastructure.
RURAL DEVELOPMENT HUBS
Rural Development Hubs are further characterized by their ability to build and participate in collaboratives that deliver a broader array of services. Communities Unlimited has always worked under that assumption that rural challenges are too complex for any organization to solve alone. Take the sad phenomenon of persistent poverty in America, defined as counties where over 20% of the population have lived in poverty for over 30 years. Eighty percent of the 395 persistent poverty counties in America are rural, and 45% of all persistent poverty counties are located in CU's seven-state footprint in the South. Persistent poverty is not an accident but the result of decades of divestment by corporations, bank closures, departure of national philanthropic funders and federal programs that never reach the communities due to matching fund requirements and challenging grant applications. CU cannot undo decades of divestment alone. It is part of the Partners for Rural Transformation, six Community Development Financial Institutions that together are working to eliminate persistent poverty and bring investment dollars into these communities while building local capacity to create affordable housing, launch small businesses, build and maintain water and sewer infrastructure, provide needed banking services and help local Native American leaders start their own CDFIs.
PARTNERSHIPS AND COLLABORATIONS
Partnerships and collaborations also drive CU's work locally. When the Central Louisiana Economic Development Alliance struggled to get capital for the entrepreneurs graduating from its business accelerator and small farmers programs, it reached out to Communities Unlimited. We have made three loans to their graduates. CU co-leads the Memphis CDFI Network, which became a JP Morgan Pro-Neighborhood partner in 2019. The JP Morgan Chase investment drives a joint strategy that enables each CDFI to leverage its capacity building and capital strengths to layer affordable housing, mortgage lending and small business development to change the trajectory of two low-wealth, minority neighborhoods in Memphis.