ALEXANDRIA, LA — Several years ago, Neila Craig went to her husband Sean and told him that she wanted to stay home with the new child they were about to have. That meant their dual-income household would become a single one.
"It caused anxiety, for sure," Sean said.
"He said, 'there's no way,' so I said, 'well, I'll make a way,'" Neila said.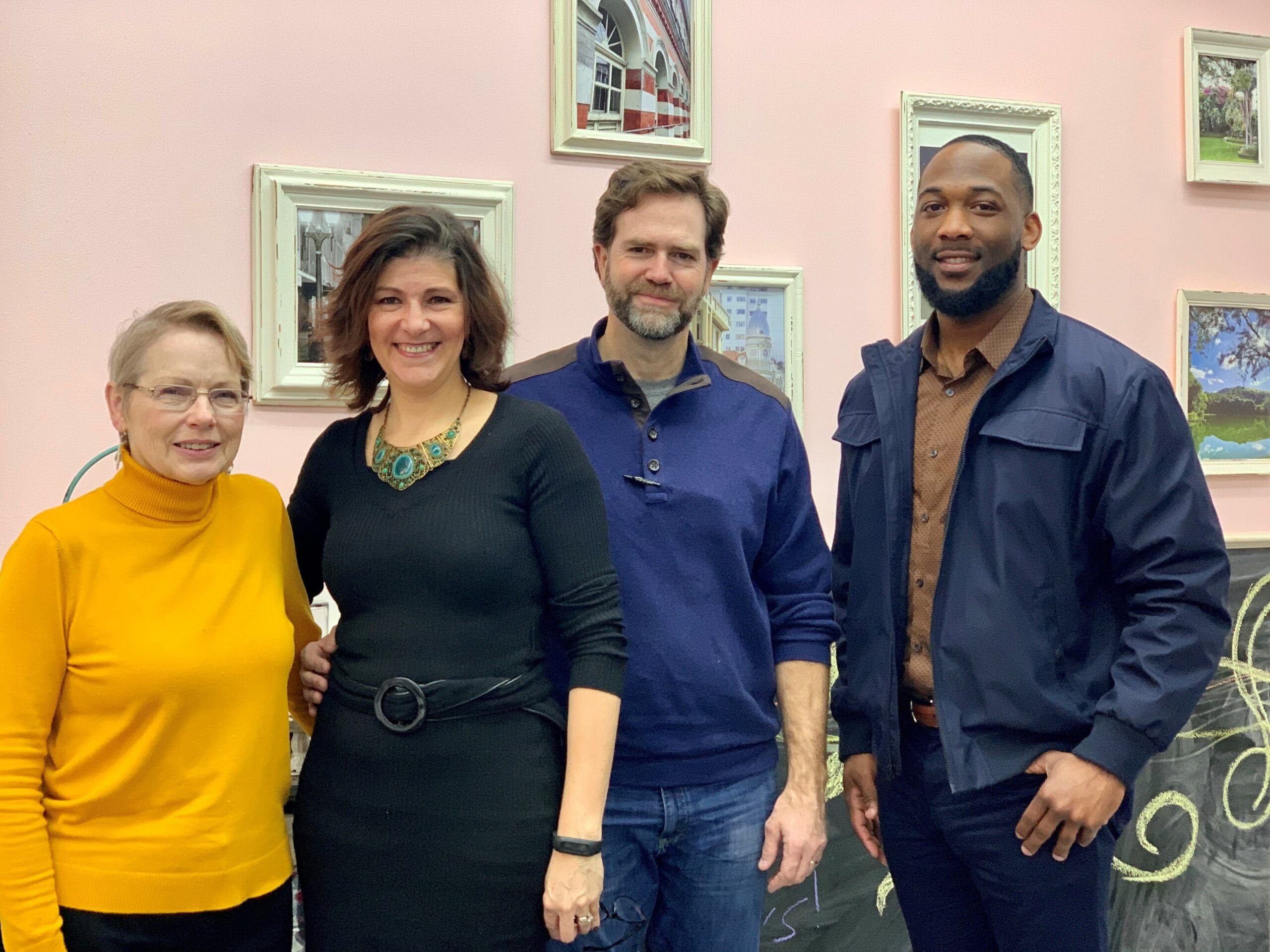 She did just that, turning a hobby and sideline into a full-time, in-home business. In time, the business outgrew the home, and the couple decided to take another massive step and help Neila fulfill a longtime dream.
Together, they opened the Doce (pronounced "Doe-see") Vida Brazilian Bakery in Alexandria, Louisiana.
The journey to the Louisiana shop started in Brazil, wove through family history and recruited assistance from the Central Louisiana Economic Development Alliance (CLEDA) and Communities Unlimited.
HUMBLE BEGINNINGS
Neila Craig was born in Juiz de Fora, Brazil, a city in southeastern Brazil located north of Rio de Janero. She came to the United States with family and became a permanent resident.
It was through Neila's family that she acquired her love of baking. At age 14, she baked a cake for her mother's birthday with help from another family member. She enjoyed it so much, she began to learn more about baking.
She eventually met and married Sean Craig. Neila would bake cakes for her children's birthday parties, and friends began asking if she would bake for them.
She began taking orders, and  eventually, she decided to improve her craft by taking cake decorating course being offered at the local craft store. She also took a course at the Culinary Institute of Baton Rouge.
Sean worked overtime with his job at the local Veterans Administration, and Neila turned her sideline baking into a full-time job.
She began expanding from baking cakes for family and friends by creating desserts and treats and taking them to Sean's workplace at the VA two or three times a week to sell.
On the way home one day, she spotted the Alexandria Farmers Market and decided to stop and inquire about selling there.
"The guy there was very receptive, and he said, 'Oh, we need somebody with baked goods! Can you start next Tuesday?' And I said, 'absolutely,'" Neila said.
She started at the farmers market in 2015 with a single folding table, a single chair and 20 items. She sold out that day, and came back every Tuesday for three hours each day to sell more at the market. By the time she ended her work at the farmers market in September 2019, she had 378 items on her table.
"I couldn't keep up with the demand," she said. "That's how Doce Vida came about."
FROM HOME TO STORE
By 2018, Neila knew she needed help maintaining the growth of her business, so she turned to CLEDA for business advice.
After working to better organize her business, Neila decided her main goal was to open an actual bakery, but she had no idea how to go about creating the shop.
Gary Perkins of CLEDA recommended that Neila and Sean work with Communities Unlimited to get a business plan and a loan to start their own bakery.
"All the sudden, we had to learn how to write a business plan, projections, and very scary things," Sean added.
But Communities Unlimited and CLEDA worked with the Craigs on their "scary things," assisting in developing the bakery from concept to a physical store.
The couple found a location in a retail center located along one of Alexandria's main thoroughfares. With a loan from Communities Unlimited, Neila and Sean purchased what they would need to start the bakery: the ovens, the cold cases and other equipment, dishes, ingredients, furniture, décor and even a new website.
In March of 2020, the COVID-19 pandemic swept the country, and many businesses had to close. Doce Vida was able to keep its business going with a few cutbacks. Soon, it got busier and ended up hiring more employees. The business even was nominated in the 2020 CENLA's Choice best-of competition for Best New Business, Best Bakery and Best Dessert.
Neila and Sean say they couldn't not have opened the shop without the help of CLEDA and Communities Unlimited.
"Us trying to do this alone would be like running through a mine field in the dark, with barbed wire up for good measure, because there's so many things you just do not know, and experience is a very expensive teacher," Sean said.
Neila said they were skeptical at first that business management services such as those offered by CLEDA and Communities Unlimited could be cost-free and still be real. Once they got involved, however, they found working with both entities "amazing."
Both said they were especially grateful for the business guidance offered by CLEDA and Communities Unlimited.
"It has been a learning experience, and we still learn every day," Sean said. "We couldn't have done it without them."