SARDIS, MS — Sardis is a town with big hearts and a strong sense of community. But like many rural towns, it has struggled in the last few years to maintain its population. The town has lost about 20 percent of its residents since the 2000 U.S. Census, according to a 2018 estimate.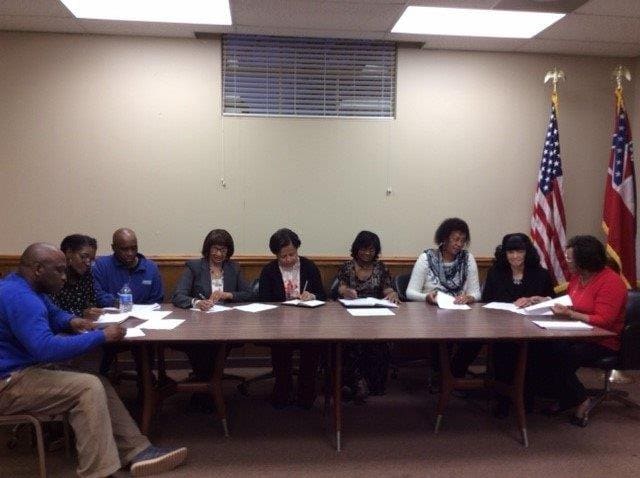 Communities Unlimited first began working with Sardis in 2013, when then-alderman Tommy Rayburn requested assistance with developing water system policies and procedures.
Communities Unlimited worked with Sardis officials for about six months as they developed proper policies and procedures for their wastewater system. The project was completed successfully, but Communities Unlimited let officials know that they would still be available anytime they were needed and would be just a phone call away.
By November 2017, Sardis was looking to make some improvements to its wastewater system. They were hoping to fund the project with money from the Community Development Block Grant (CDBG), but the application process was a very detailed one.
Communities Unlimited assisted with the application process, and the city was awarded a $450,000 grant for  improvements to its pump stations, as well as other parts of the system.
To ensure the continued success, Sardis Mayor Lula Palmer and Water/Wastewater Systems Operator Katera Newman called on Communities Unlimited for assistance.
Sardis wastewater system had fallen out of compliance with regulations from the Mississippi Department of Environmental Quality (MDEQ) for its daily monitoring. Communities Unlimited assisted in setting up and properly maintaining the systems Daily Monitoring Reports (DMRs) and provided technical assistance to the wastewater operator to help meet the MDEQ requirements. Soon, the system was back in compliance and being monitored properly.
With the wastewater system in better shape, Communities Unlimited and town officials turned to another of the town's issues — its lack of a grocery store.
Several residents and town officials expressed a desire to open a grocery store in Sardis so residents wouldn't have to drive to the next town for groceries. Town officials were told about Communities Unlimited's Healthy Foods program, which works to bring healthy foods to "food deserts," or places that lack a proper venue for purchasing fresh foods.
Communities Unlimited agreed to do a feasibility study to see if a grocery store could be located in Sardis, and whether the town could sustain such a facility.
Unfortunately, the study concluded that a grocery store wasn't feasible, given that two dedicated grocery stores and a grocery/department store were located just a few miles away in nearby Batesville.
But residents really wanted their own grocery, and Communities Unlimited wasn't finished finding a way to try to make that desire a reality.
They decided, instead, to start smaller with a pop-up farmers market.
The town held a market in June 2019. It was so successful, the city government passed a resolution to keep the farmers market going.
Meanwhile, another investment was taking shape at nearby Sardis Lake, and Communities Unlimited saw an opportunity to encourage small businesses and entrepreneurs to get involved.
Greg Davis is the tourism director for the Sardis Lake area, is working on developing the Sardis Lake Project.
The project looks to bring in about $100 million in developments around the lake, from resorts to souvenir shops and restaurants.
Communities Unlimited brought in staff from its Entrepreneurship program to help train potential business owners who want to take advantage of the potential influx of tourists. The "How to Start a Business" workshop provided a starting point for future entrepreneurs who wanted to know not only how to start a business, but also how to maintain it.
As the development comes to fruition, Communities Unlimited will continue to work with the town officials, residents and entrepreneurs of Sardis to meet the community's needs.